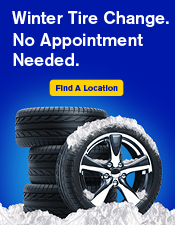 Frequently Asked Questions
Oil Changes
Filters
The fuel filter is very important, especially on a car with fuel injection. A fuel filter removes the dirt from the fuel that can get into the fuel injection or carburetor and cause driving problems. Replacing the fuel filter once a year is preventive maintenance. Check your owner's manual for your vehicle's specific requirements.
During the hot summer months, contaminants such as pollen, dust, mold spores and smog can easily enter a vehicle's passenger compartment through the air conditioning, heating, and ventilation systems. This can make the air in the car up to six times dirtier than the air outside.
Cabin air filters clean the incoming air and remove allergens. You can protect yourself and your passengers from contaminants by replacing the vehicle's cabin air filter annually or whenever heating or cooling efficiency is reduced. In areas with heavy contaminants, it may require changing more often. If your vehicle's model is from 2000 or newer, there's a good chance it is equipped with a cabin air filter. Check your owner's manual for more information.
General Vehicle Care and Maintenance
Driving
Most vehicle manufacturers recommend that you service your vehicle more frequently if you drive in 'severe' conditions. A lot of drivers are surprised at what counts as severe driving. In fact, for most drivers 'normal' driving habits are actually 'severe'. In Canada, because of the extreme heat and cold, all vehicles operate in severe driving conditions. Severe driving conditions include one or more of the following:
Driving in stop and go traffic
Driving in extremely hot or cold temperatures
Driving for prolonged periods at higher engine speeds
Taking multiple trips averaging 8-12 km in distance
Frequent cold start-ups and shut-downs
Extensive engine idling
Towing and/or hauling heavy loads
Driving in dusty or muddy conditions
Driving in mountainous terrain
Protect your car with frequent services and proper maintenance to counteract the effects of severe driving conditions. Check your owner's manual for service recommendations and talk to an expert.
Driving short distances often makes an engine dirtier than driving long distances at high speeds. Engines create carbon from the combustion of air and gasoline. Some of this carbon is emitted through the exhaust but some of it also remains in the engine. This remaining carbon is cleaned and circulated in the engine oil.
As the engine heats up more of this carbon is burned up and blown out through the exhaust. If you only drive short distances the engine may never get hot enough to exhaust the carbon so it will remain in the engine. This is why it's a good idea to drive your vehicle on the highway for 20 minutes to help clean the engine.
Brakes
No, there's nothing wrong with your brakes, this is what an anti-lock braking system (ABS) does. When you brake hard in a car without ABS, you will often lock up one or more wheels depending on the speed, road conditions, etc. This wheel lock-up results over longer stopping distances. On a car without ABS you should manually pump the brakes to prevent wheel lockup.
On a car with ABS, the computer keeps your brakes from locking up. Your foot should remain firmly on the brake pedal, which allows the system to automatically pump the brakes. This on and off pressure to the wheels is felt in the brake pedal as a vibration or pulsation.
Depending on driving habits, most cars need a brake service between every 40,000-50,000 km. However, this is merely a guide. Both parts and labour costs can rise dramatically if, for instance, the braking system needs an overhaul. It's always good practice to consult your owner's manual, but disc pads need to be checked regularly.
Other Services
When rounding corners, a vehicle's outer wheels travel further than the inner ones. The differential gear set prevents skidding by letting the wheels rotate at different speeds. This results in safe, smooth turns. The Mr. Lube Differential Fluid Change Service replaces old gear oil containing harmful metal fragments with new lubricant to reduce wear and prolong the life of the gears and bearings within the differential. Check your owner's manual for the required service interval for your vehicle.
It takes a complex set of pumps, valves, pistons and clutches to make your car shift gears so automatic transmission fluid is important to make sure everything runs smoothly. Not only is keeping your fluid in check good practice, manufacturers also know you'd rather replace fluid than the transmission. A Mr. Lube Automatic Transmission Service replaces 100% of the old fluid with clean new fluid to improve performance, prevent repair bills, and extend the life of your transmission. Check your owner's manual for the required service interval for your vehicle.
Your feedback is important to us.