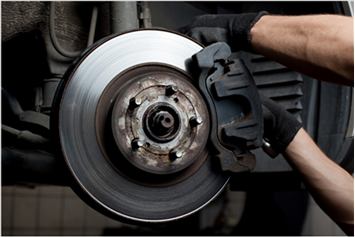 Brakes
Depending on driving habits, most cars need a brake service between every 40,000-50,000 km. However, this is merely a guide. Both parts and labour costs can rise dramatically if, for instance, the braking system needs an overhaul. It's always good practice to consult your owner's manual, but disc pads need to be checked regularly.
Signs you should get your Brakes checked:
Dashboard lights or warnings is your brake light or ABS light illuminated.
Any new noise when braking squealing or
Check to make sure your brake fluid level isn't low.
Soft brake pedal have to checked.
Ask one of our technicians to take a look on your next visit.
No-appointment needed.
Get everything done in one quick stop.
Access to your service records right from our website.
Your feedback is important to us.